We offer you solutions from the field of digital media technology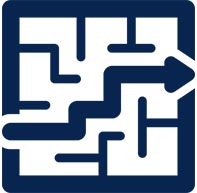 Digital transformation changes our life and work. Interactive media technology connects people and exchange informations in real and virtual world.

Real spaces becoming doors in digital world what simplifies the processes of work and innovation, emocionalizes brands, and provides insight into customer needs and broader information.
Precondition for this is that strategies, structures and technologies are tailored to individual requirements, processes, and employees. We offer you specialists, engineers with technical and specialized expertise such as consultants and technology managers who understand the strategic dimensions of the company, processes, and structures.
The benefits of our expertise in the field of digital transformation:
The multimedia working environment has become an important production factor
Multimedial branding is fascinating USP (unique selling proposition)
University and educational centers with media technology simplifies the process of learning and training
Cultural and event centers with modern audio, video and IT concept attracts visitors and participants
Hotels and gastronomy offer us modern media and information systems
The world of film and TV production, digital interior concepts and technologies are a prerequisite for modern media production